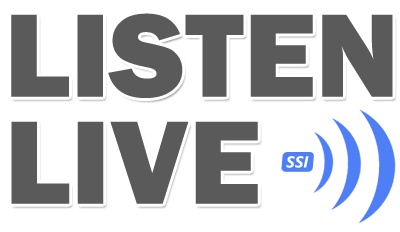 OR DOWNLOAD OUR FREE WNKX KiX96 FM APP AVAILABLE FOR APPLE AND ANDROID DEVICES
The Tradition Continues!!
LIVE FROM THE WORLD FAMOUS!
GRINDERS SWITCH CENTER
JOIN US SATURDAY JANUARY 25TH AS MICKEY WELCOMES:
MICHAEL ALLEN
Born in Hawaii, Michael Allen spent most of his young life among the beaches and rainforests of the Big Island in the small town of Hilo. He fell in love with country music at the age of 12, and quickly discovered a penchant for songwriting. Drawing inspiration from the country artists of the late 1990s, he dedicated himself to his new craft and developing his musical talent, and knew that one day he wanted to move to Nashville and pursue a career in country music. His path took him through Southern California, where he earned a degree from USC and lived for over 14 years. His experiences in life and love during this period led him to truly find his voice as a writer It is also where he would meet his future wife, Lynzee, who lit a fire underneath him that eventually found them moving to Nashville in 2016 to fulfill his boyhood dream. Since moving to the Nashville area, Michael has played a number of local venues including the world-famous Bluebird Cafe, and performed on the main stage at the 2019 Lynchburg Music Fest. He regularly has shows at Opry Mills, Commodore Grille and The Row Kitchen & Pub. Michael is currently working on his second album. His first, Southern Summer, is available on all major streaming platforms.
ALSO FEATURING:
THE GRINDERS SWITCH ENSEMBLE
HEARD EXCLUSIVELY ON:
SPONSORED BY:
BRATTON'S BEST BAR B Q SAUCE
and
Homestead Restaurant
Centerville
Be sure to let us know who you are, where you are from and where you listen.
OR:
COMMENTS@GRINDERSSWITCHHOUR.COM
SHOWTIME 10:00AM
BROADCAST LIVE! FROM:
THE WORLD FAMOUS!
GRINDERS SWITCH CENTER
405 WEST PUBLIC SQUARE
CENTERVILLE, TENNESSEE
***ABOUT THE SHOW: LIVE 90 MINUTE MUSIC VARIETY SHOW. DOORS OPEN EACH SATURDAY AT 8:30AM AND SHOWTIME IS 10AM.
RESERVATIONS ARE NOT NEEDED AND THERE IS NO ADMISSION CHARGE
SHOULD YOU HAVE A LARGE GROUP THAT WILL BE ATTENDING A PARTICULAR SHOW PLEASE CALL THE OFFICE AT 931-729-5300 SO WE CAN HAVE A BLOCK OF SEATS RESERVED FOR YOUR GROUP.
AS FEATURED ON:
JANUARY 2020

25: MICHAEL ALLEN

FEBRUARY

01: BETH BROWNE

08: SCOTT SOUTHWORTH

15: BRENDA LYNN ALLEN

22: MARDI GRAS SPECIAL WITH LES KERR!

29: THE GRINDERS SWITCH ENSEMBLE
NOW BOOKING SHOWS FOR THE FIRST HALF OF 2020. IF YOU'D LIKE TO SHARE YOUR MUSICAL TALENTS WITH OUR LIVE AUDIENCE or for more information contact Producer/Host Mickey Bunn BY EMAIL MICKEYBUNN@ATT.NET . EMAILS WILL GET A RESPONSE WITH DETAILS ABOUT THE SHOW AND EXPLAIN WHAT WE NEED TO AUDITION YOU FOR THE SHOW. OR CALL HIM AT:
931-729-9975
Members of the Grinders Switch Ensemble include:
(From Left) Bob Shively, Darin Cochran, Buddy Chandler, Steve Turner, Doyle Grisham, Mike Blackwell, Chris (Froggy) Love, Mickey Bunn
Mickey Bunn / Host / Mandolin
Mike Blackwell (Vocal, Guitar)
Buddy Chandler (Vocal, Guitar)
Bob Shively (Bass)
Steve "Little Stevie" Turner (Vocal, Guitar)
Darin Cochran (Lead & Rhythm guitar, Vocal)
Chris "Froggie" Love (Drums, Vocal)
Doyle Grisham (Steel Guitar)
Suggestions for the show, Like to audition to be a guest? or for more information contact Producer/Host Mickey Bunn @ 931-729-9975 or email MICKEYBUNN@ATT.NET
Comments? email comments@grindersswitchhour.com
Remembering Charlie
Charlie Garner 1943-2008
Founding Host 2004-2008
We do this for YOU!
Thanks Charlie!!
This section of the website has been created to honor those we have lost since the show's creation in May 2004
Charlie Garner - Host / Singer/ Musician- 2004-2008 -Passed away September 26, 2008
James Shouse - Multi-talented musician and singer-songwriter- 2006-2012 Passed away October 2012
James Barnes -Fiddle- 2004-2013 Passed away June 14, 2014
Gary Wickline - Singer- Songwriter and Steel Guitarist for GSE 2013 - 2015- Passed away April 25, 2016
Robert "Bobby" Dale Fricks February 10, 1950- March 25, 2019
Bobby was a great friend, a singer songwriter, a huge supporter of our show and a heck of a great guy to be around.
He will always be remembered for the hundreds of selfies he took with friends and his favorite quote, "BA'AM"
Terry Gene Peevyhouse. Passed away 07-06-2019 at the age of 64. Member of the Grinders Switch Ensemble 2005-2014
CLICK HERE TO SEE A PHOTO GALLERY OF Highlights of Past Shows.
Click here for Pictures from our first show!!!! Take a look back and see how far we've come
Visitors to our site!
All images and Content Copyright 2004-2019 The Grinders Switch Hour® Hickman County Broadcasting Inc.